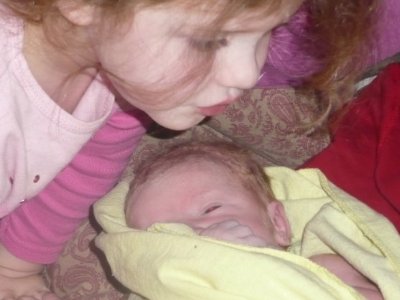 Links
Please enjoy visiting some of my favorite websites:
For Families
Mothers Naturally ~ an awesome website with great sections about natural pregnancy, homebirth, midwives, birth stories, FAQs and more!
Friends of Missouri Midwives (FoMM) ~ a group made up of thousands of Missouri homebirthers!
Citizens for Midwifery (CfM) ~ a national group of midwife supporters.
International Cesarean Awareness Network (ICAN) ~ an excellent website that all pregnant women (VBAC or not) should visit!
National Organization of Circumcision Information Resource Centers
BirthingNaturally.net
NaturallyHealthy.org ~ A Shonda Parker Company
diapeRevolution Cloth Diaper Service ~ Get on board with a cloth diaper service and send a message to the planet that you care about not only your childs health now but also about his future and the health of our Earth. Now serving northwest Arkansas, southwest Missouri, and northeast Oklahoma. Call us or fill in the request for information to get your service started today!
Pure Captures Photography ~ Photographer in Springfield, Missouri. She does great family and baby portraits, as well as homebirth and hospital birth photography.
DrAllemann.com ~ family practice physician and accupuncturist in Columbia, Missouri!
Birth Supplies & Instructions
Precious Arrows Birth Supply ~ excellent source for purchasing birth supplies.
In His Hands Birth Supply ~ excellent family business selling birth supplies.
Birth With Love Birth Supply ~ another great website for ordering birth supplies.
Cascade ~ birth & midwifery supplies.
Waterbirth Solutions, Inc. ~ waterbirth information & supplies
BabyBirthAndBeyond.com ~ birth & midwifery supplies.
Placenta Encapsulation Instructions ~ A very nice blog with instructions on how to encapsulate your own placenta.
Fruit of Life Placenta Services ~ Placenta encapsulation service in North Carolina.
For Midwives and Aspiring Midwives
Missouri Midwives Association (MMA)
Midwives Alliance of North America (MANA)
North American Registry of Midwives (NARM)
National Association of Certified Professional Midwives (NACPM)
Christian Midwives International
Tokology.com ~ Local studygroup for aspiring midwives.
Other Links of Interest
Are We Ready For The Next Disaster? ~ Article I wrote regarding midwives appropriate role in disaster preparedness
Midwives provide care for women without access to hospitals during disasters ~ National Blueprint for Secure Communities article quoting my work on midwives role in disaster preparedness.
Little Cedar Log Homes
Midwives, Doulas, Homebirth, OH MY!