Contact Information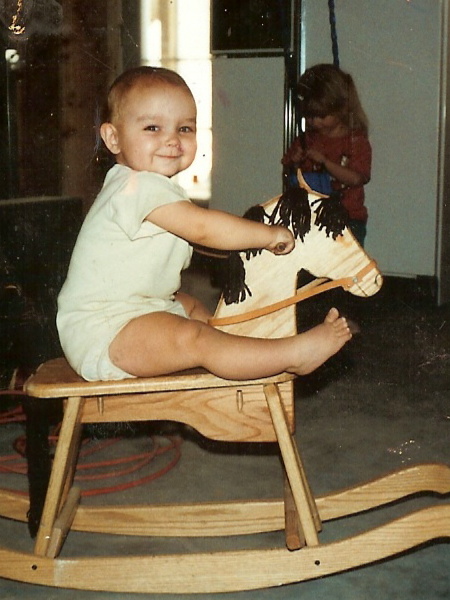 I do prenatal checkups by appointment only in one of my offices (Springfield or Stockton) and attend home births in southwest Missouri: south of Clinton, west of Lake of the Ozarks, north of Arkansas, and east of Kansas. I live near Stockton, Missouri.
Deborah Smithey, Certified Professional Midwife
Email: Deborah@MissouriMidwife.com
You can email me anytime. I will reply as soon as I can.
Phone (all locations): 417-751-0040
For calls or texts: the best time to call or text is between 9am and 9pm, Monday through Thursday. I am out of the office on Friday.
If I am doing a checkup, at a birth or outside of office hours, I will reply as soon as I can.
Pager: Registered clients will be given my pager number.
Addresses (no mail received here):
Springfield Office, 3450 S. Campbell Ave., Springfield, Missouri. In the Shamrock Shopping Center.
Stockton Office, this informal "home office" is inside my home. Please call for driving directions.
---
Client contact instructions


1. CALL: Always call my phone first. I usually answer.
2. VOICEMAIL: If I don't answer, always leave a voicemail. Give details in the message: your name, if this is urgent or not, your number, reason for your call.
3. PAGER: If it is urgent, after you have called my phone and left a voicemail, you may call my pager. You were given the number at your first visit, on paper and on a magnet. When you hear the prompt "Enter your numeric page," type in the phone number you want me to call back and then hang up the phone. I will stop whatever I am doing and call that number.
---
Locations
Springfield Office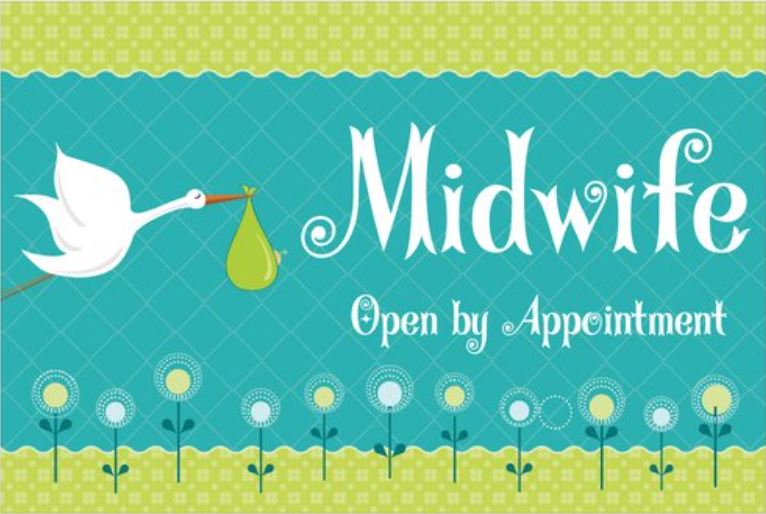 Welcome to our Springfield office. We do checkups here by appointment one or two days each week, usually Thursdays and sometimes on other days.

This is our reception area and waiting room. Here you will meet Kalee, my receptionist and all-around helper. If you want to purchase some vitamins or herbal supplement, a birth kit or other items we have in-stock, she will be happy to help! The waiting room doubles as classroom space for childbirth ed classes, breastfeeding support group meetings, and other events throughout the year.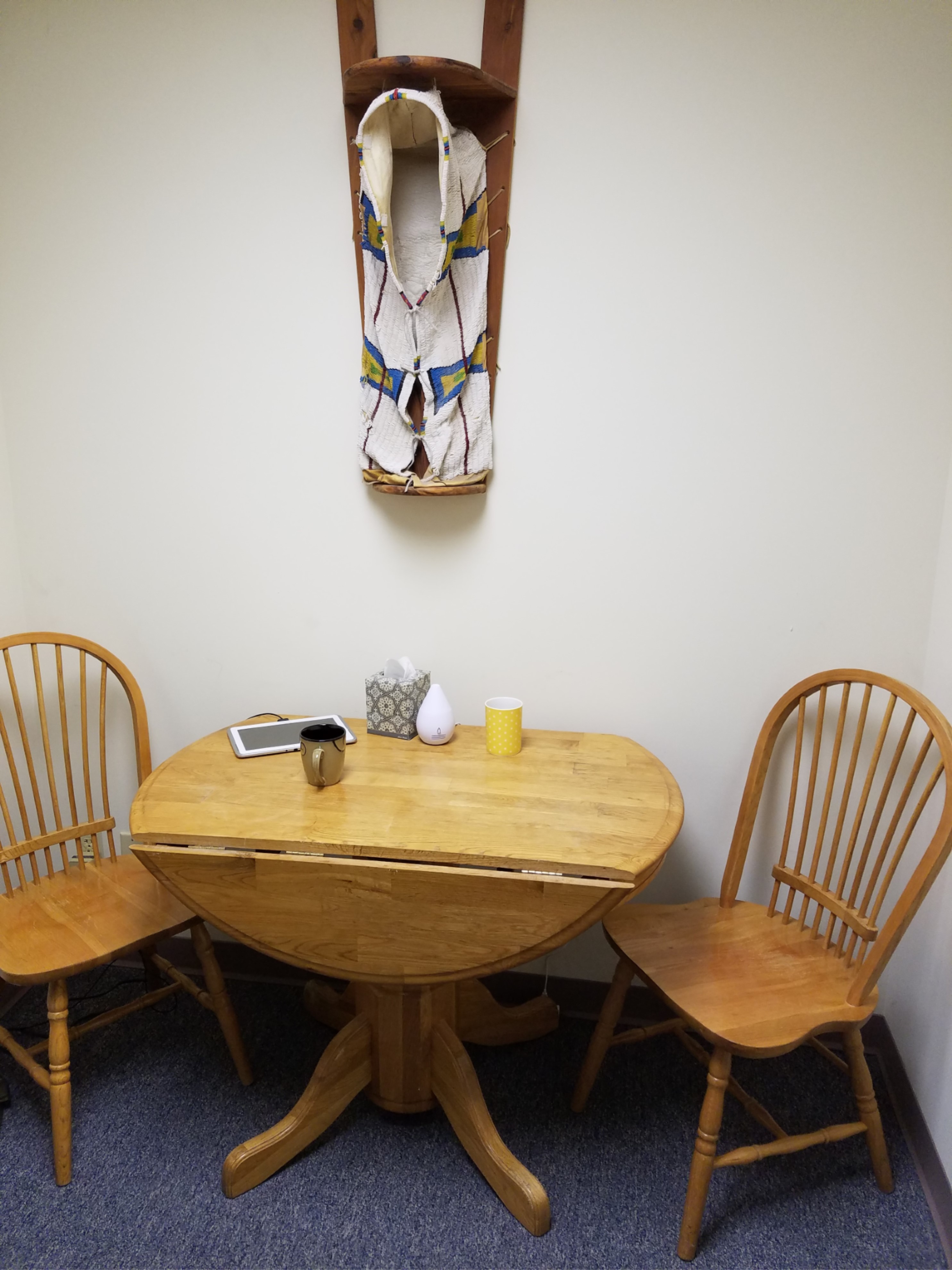 Deborah's office in the back is perfect for a private chat or a cup of tea!
Thank you, Dana, for the cute plush organs!
Thank you, Diane, for the artwork!

We gave our exam rooms flower names instead of numbers. The "Violet Room" is the exam room that gets the most use. The "Rose Room" is nice, too.

The "Carnation Room" has a massage table I use for giving midwife bodywork treatments. Deborah's office doubles as an extra exam room if we have more ladies needing checkups than we have exam rooms! It's happened a couple times!
---
Stockton Office

Welcome to our home office in Stockton. We do checkups here by appointment one day each week, usually Mondays, but can be more flexible with days and times at this location.

Photos coming soon!